To enhance your marketability and advance your logistics career, professional certification programs are a must. But which ones should you pursue?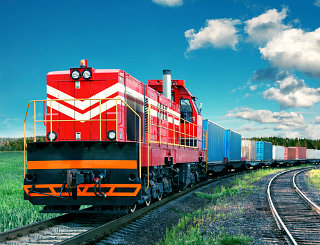 Logistics and supply chain management is a complex field. Earning your online bachelor's in business administration with a logistics specialization is only the first step to developing the professional skills and credentials needed to succeed.
To stay up-to-date on new developments in this industry- and technology-driven field, logistics professionals must plan on earning professional certifications throughout their careers.
"Professional certifications keep you marketable; they keep your name in front of others in industry, as well as keeping you involved in your industry," says Dr. Charles Oden, assistant professor of management at Saint Leo University. "If you're committed to advancing your career, then you definitely should be investing the time and effort to acquire appropriate certifications."



Which certifications are the most beneficial?
With four key industry organizations offering varying levels of certifications, it can be confusing to know which certification to spend time (and money) to pursue.
To help clear up this confusion, Oden has compiled a list of seven professional certifications recognized across the industry and the basic requirements for each certification. The certifications are awarded by these four organizations:
The Association for Operations Management (APICS)
American Society of Transportation and Logistics (ASTL)
Council of Supply Chain Management Professionals (CSCMP)
Institute for Supply Management (ISM)

Entry-level professional certifications
Certified in Production and Inventory Management (CPIM): According to Oden, thousands of employers worldwide require this industry-standard certification awarded by the Association for Operations Management. To obtain this certification, you must have two or more years experience in field, with a focus on production inventory management and planning, and organized forecasting. Essentially, it

"covers everything within the four walls of the organization."

Mid-career professional certifications
Certified Supply Chain Professional (CSCP): Another credential from the Association for Operations Management, this certification focuses on the end-to-end supply chain—from raw materials to disposal, recycling, or reuse. This certification is designed for senior-level executives, and you must have five or more years experience in field or a bachelor's degree plus two years of experience.
Supply Chain Professional (SCPro): Awarded by the Council of Supply Chain Management Professionals, this certification is designed for supply chain managers who are currently employed. It offers three-levels of certification that focus on strategically assessing business challenges and effectively implementing supply chain improvements. This certification requires a bachelor's degree plus four years of relevant experience for first level of certification.
Certified Professional in Supplier Diversity (CPSD): Business professionals with responsibility for strategic diversity initiatives may want to obtain this certification from the Institute for Supply Management. It requires five years professional supplier diversity or supply management experience (or three years of experience plus a bachelor's degree from a regionally accredited university).

Most prestigious certifications
Certified Professional in Supply Management (CPSM): This certification from the Institute for Supply Management is considered the most prestigious designation in supply management. It ensures certification recipients have skills in finance, supplier relationship management, organizational global strategy, and risk compliance. This certification requires three years of full-time, professional supply management experience and a bachelor's degree from an accredited university. You also must pass three exams.

Choosing a certification
Of course, there are many other certifications available in industry. To best determine the most appropriate certifications for you, Oden recommends you join professional organizations, network with other industry professionals at conferences, and determine your career goals. Then, check with each professional organization to see which certifications align best with your goals and interests.
"Our program at Saint Leo is aligned to give graduates their first certification, but graduates will need to network and stay up-to-date on industry developments," says Oden.
"The industry is changing rapidly, particularly due to new technologies. Graduates need to stay on top of industry changes and becoming certified is one way to do that."
Are there any other certifications for logistics professionals that you would recommend?

Image Credit: Ivan Kruk on Shutterstock

Other posts you may be interested in reading:
Saint Leo Logistics Program Receives Industry Certification
Online Logistics Specialization Now Available